APPLE TEACHERS

Specialist education recruitment website
Apple Teachers is a recruitment consultancy that supports schools with their permanent teacher recruitment
We feel very privileged to be working with some fantastic schools in both the state and independent sectors in the South East, primarily offering teaching jobs in Buckinghamshire, Hertfordshire, London and Sussex. We pride ourselves on building strong, sustainable working relationships with the school leaders and teachers we work with and we offer support to our candidates throughout the entire recruitment process.
We are currently entering our 12th year as an education recruitment agency and have grown steadily since we were founded. We strongly feel that our success as a small business in a market which is currently saturated by larger recruitment companies, is due to our high levels of integrity in everything that we do.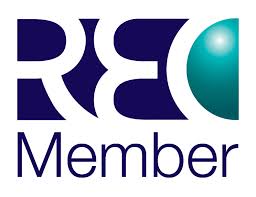 We are accredited to the Recruitment and Employment Confederation and ensure that our high standards are always upheld.
We work our hardest in teacher recruitment to provide the best placement for the teacher and the school. We list a wide range of education jobs from ECT teaching jobs to placements in a diverse selection of independent and state schools across the area. We are here to help you find the best option that is most suited to you.
Sign up to receive new job alerts to your mailbox